LOCATION, STYLE AND AFFORDABILITY!!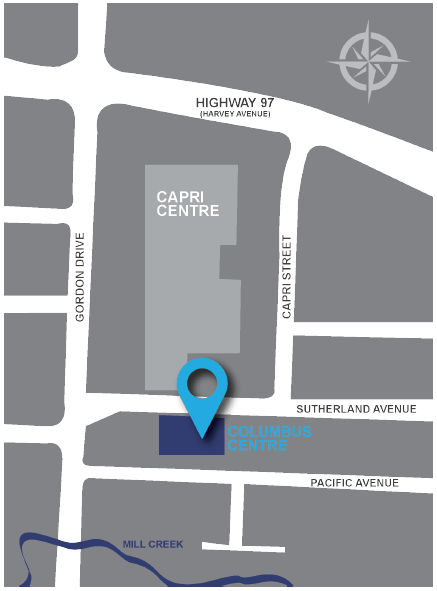 COLUMBUS CENTRE is more than an impressive project in an ideal location, it is the pinnacle of planning and architecture by our seasoned team of professionals. It is truly a successful blend of convenient location, luxurious finishings and modern architectural design. This is offered to a select group of individuals at an affordable price, participating in a legacy "for now and for the future".
COLUMBUS CENTRE is a joint development venture by Columbian Centennial Housing Society in co-operation with premier condominium developer Culos Development Group. Quality of structure and finish by Culos Group is assured, backed by 35 years of experience in producing over 1,500 suites to satisfied clients.
COLUMBIAN CENTENNIAL HOUSING SOCIETY is a not for profit Society, established in 1981 with the purpose of providing affordable housing for the citizens of Kelowna. Columbus Centre is the 7th major development initiated by the Society and will be proudly added to it's existing affordable rental portfolio of 260 suites. The Society is committed to providing long term professional property management services to all of the residential suites at Columbus Centre.
ONLY 12 luxury penthouse suites are offered by the Society under a long term prepaid lease agreement. The lease terms are often referred to as a "Life Lease" and will afford the Purchaser the benefits of strata ownership, while participating in a meaningful way with the provision of affordable housing.